The Cube
at Virginia Tech
Unique in the world, the Cube is a five-story-high, state-of-the-art theatre and high tech laboratory that serves multiple platforms of creative practice by faculty, students, and national and international guest artists and researchers.
The Cube is a highly adaptable space for research and experimentation in big data exploration, immersive environments, intimate performances, audio and visual installations, and experiential investigations of all types. This facility is shared between ICAT and the Moss Arts Center at Virginia Tech.
To manage the abundance of data that is produced and tracked in the digital world, organizations are developing and implementing information systems that monitor, analyze, and give access to information. However, it is becoming increasingly difficult to manage the immense complexity of some systems and the data which they present due to high-dimensionality and competing streams of information. The Tesseract addresses some facets of this problem as a multichannel auditory display for presenting sonifications of data. The system is a modular and portable high- density loudspeaker array, originally designed to spatially display cybersecurity data.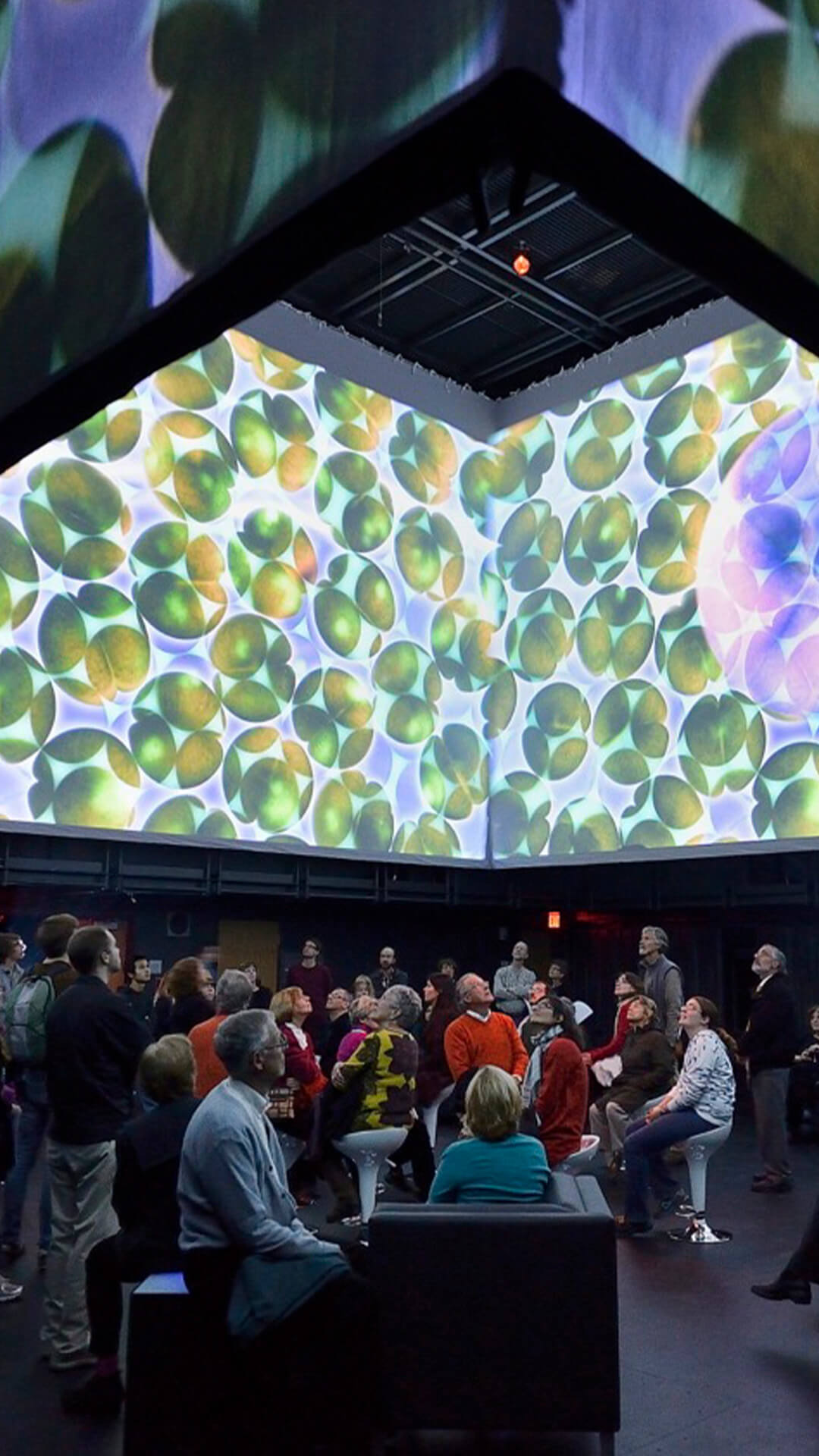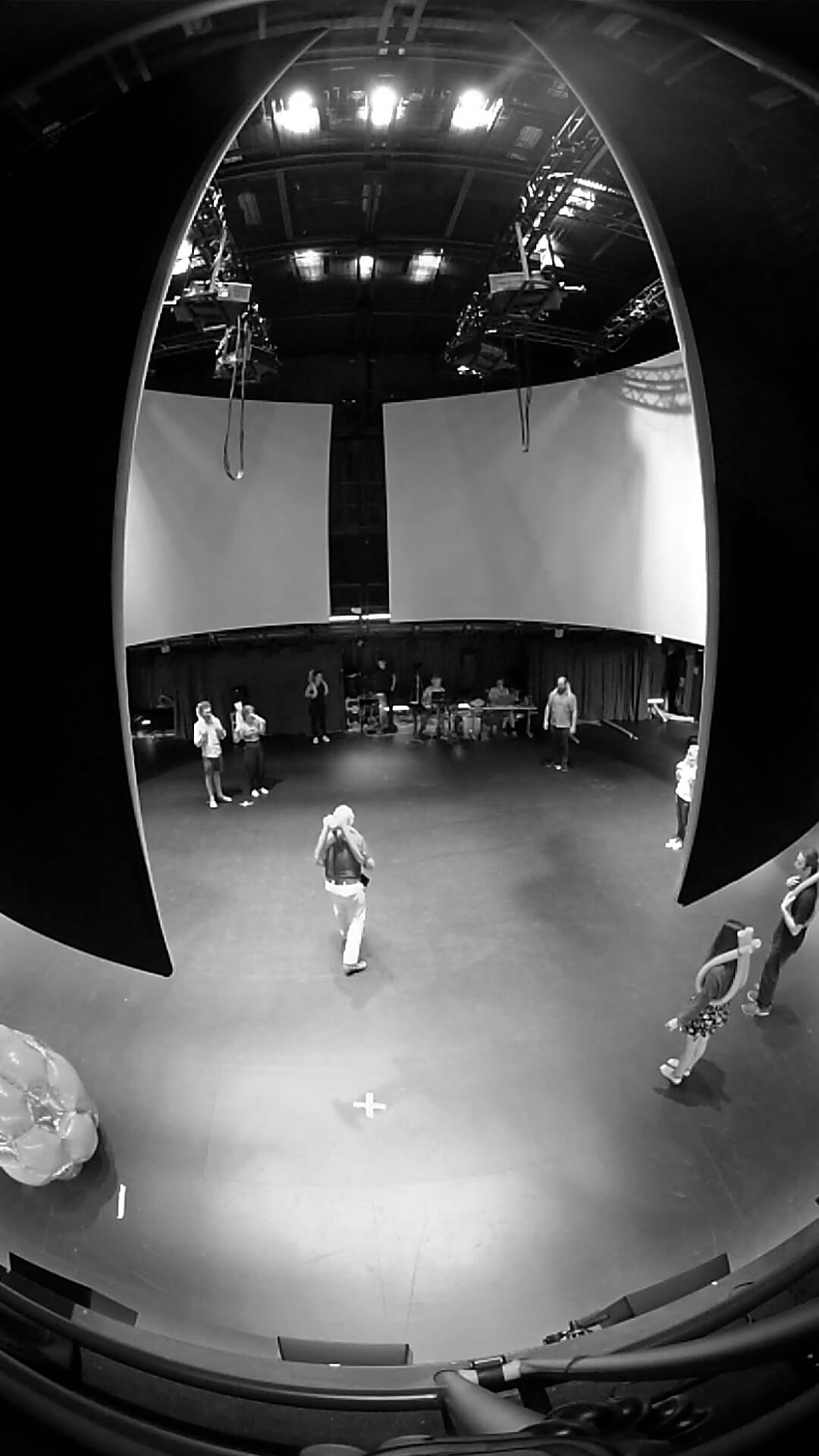 Our world is full of particles, many of which originate from society's "engines of creation". From Appalachia's coal legacy to microplastics and the nano revolution, particles reveal how we alter the Earth to satisfy our needs. "Particles of Progress" provides an immersive, interdisciplinary education program to promote awareness of the complex ways that society and emerging technologies interact with natural environments for both good and bad.
Highlights
First of its kind, full-scale (50'w x 40'l x 32'h), $15M data exploration facility
Response to the U.S. initiative on "big data"
Unlike traditional virtual environments, this collaborative research environment for augmented team exploration (CREATE) enables multi-person (social) collaboration with data
Capabilities
Augmented reality (head-mounted display and tablet interaction interface)
Wave field synthesis and holosonic sound display interaction
Synchronized data capture, including Information Retrieval motion capture, audio/video, physiological, and interaction signals
Real-time audio/visual rendering system
Applications
High-performance computing
Real-time interaction research
Virtual vs. real world investigations
Human performance modeling and studies
Distributed gaming and social environments
Multi-person "walk-through" of virtual buildings and environments
Education and training in full-scale virtual environments
Artistic installations/performances using multi-screen display and a 128-speaker system